As a top-rated dentist in Haymarket, Virginia and surrounding areas, Dr. Tontra Lowe, DDS is committed to providing high-quality dental service, community outreach, and promoting the field of dentistry. In keeping with the Awesome Smiles Dental Center mission statement, we have developed a training program to help mentor and support young, talented students as they pursue education and experience in the field of dentistry.
We are very sensitive to the fact that it is extremely difficult to gain entry into dental school. Even with many hours of shadowing and a pristine academic record, without unique experiences and extra training, the process is daunting. This unpaid internship allows students to gain over 100 hours of shadowing, actual hands-on training and volunteer credit over a four-week span. Participation also includes access to specialists such as the endodontist, orthodontist, pedodontist, and periodontist in case candidates are interested in more than general dentistry. Additionally, a tour to three of the regional dental schools in the area is included—Howard University, Virginia Commonwealth University (VCU), and University of Maryland.
All applications are due no later than March 1st. Please click the link below to access the application, and submit any questions or correspondence to Internship@AwesomeSmilesVA.com. Candidates chosen will undergo a short interview, and final selections announced no later than April 1st. Good luck! You can only WIN participating in this TOP RATED internship program.
Pre-Dental Internship Application
---
We are pleased to present Symonne and Raven as our pre-dental interns for the Awesome Smiles Dental Center Pre-Dentistry Internship for 2016.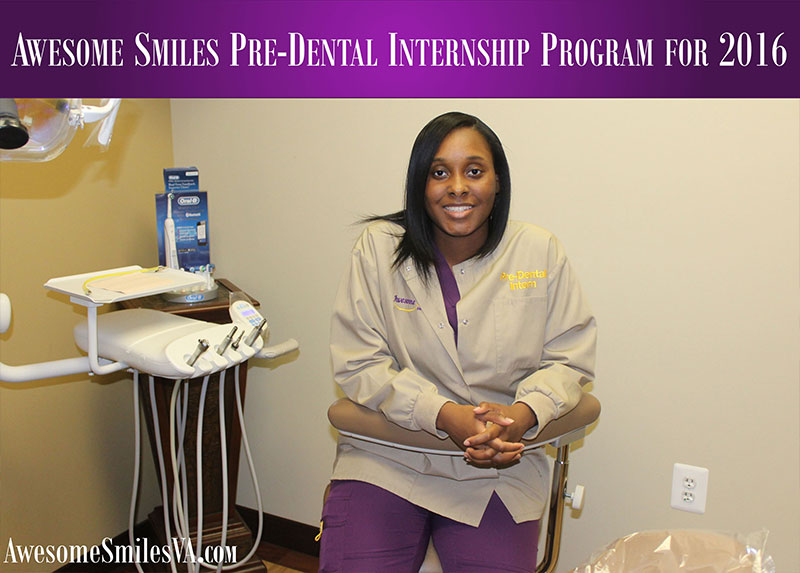 Symonne is a freshman at the University of North Carolina-Charlotte, majoring in biology/pre-dentistry.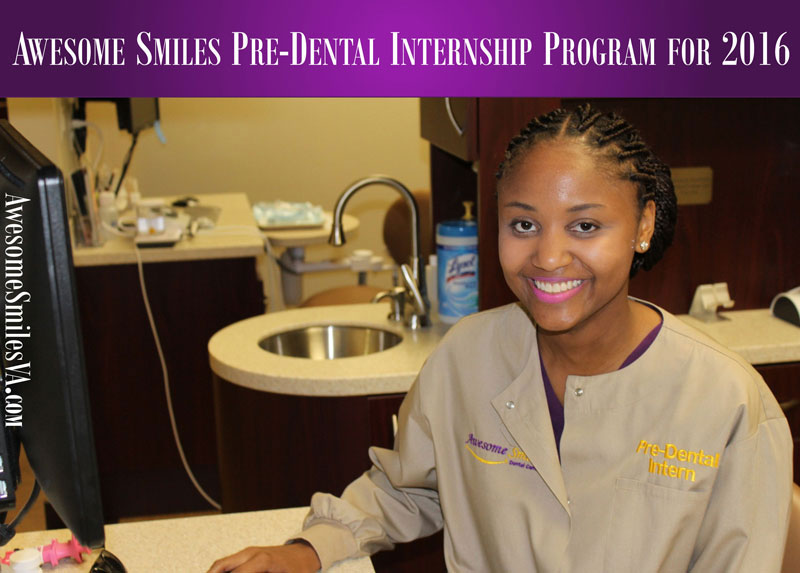 Raven is a senior at Xavier University in New Orleans, majoring in biology/pre-dentistry.