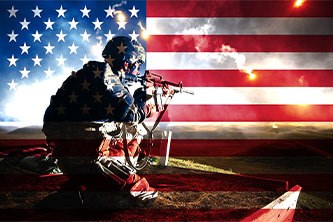 Veteran Community Care Program
Our Dentists Proudly Serve Our Community with Our Veteran COmmunity Care Program in Haymarket, VA! Call to Learn More
---
Awesome Smiles Dental Center is now a proud preferred provider for disabled veterans. We have partnered with the Veterans Administration (VA) to provide dental care for eligible disabled veterans. You must have a service-connected disability and approved dental coverage to qualify for services in our office. Instead of commuting to DC and fighting limited parking and meters, along with making multiple appointments at the VA clinic to receive covered care, you can see our dentists with whom you already have a relationship. It is more convenient and efficient for the veteran. Please contact your VA representative to determine if you can take advantage of this awesome partnership or qualify for dental services in Haymarket, Virginia, from Dr. Tontra Lowe and Dr. Emoke Basa. We are excited about the opportunity to continue to serve you, America's veterans.
Process Overview
1. Eligiblity >>

VA confirms a Verteran's eligibility to receive care.
2. Appointments >>

Veterans or a VA staff member schedules appointment with a provider in VA's network.
3. Getting Care >>

Veteran receives care from a community provider in the VA's network
4. Billing >>

Community provider sends the slaim to a Third Party Administrator (TPA) or VA for payment.
Eligibility
A veteran's eligibility for community care depends on his or her individual healthcare needs or circumstances. Please note the following about eligibility for community care:
In most circumstances, veterans must receive approval from VA prior to obtaining care from a community provider.
Veterans must either be enrolled in VA healthcare or eligible for VA care without needing to enroll to be eligible for community care.
Eligibility for community care will continue to be dependent upon a veteran's individual healthcare needs or circumstances.
VA staff members generally make all eligibility determinations.